Location: Monrovia, California
ARRIVAL:
I'll be honest, I've never heard of Monrovia (like ever) until I got there. And, at the start, I was kind of just a melting pot of emotions (mainly confusion (like where the heck are we), a teaspoon of anger- scratch that more like A TABLESPOON, a cup of excitement, heaps of curiosity, and the rest is just random bits of feelings, another story another blog type of thing you know- ANYWAY) when I arrived at night sometime in December of 2017.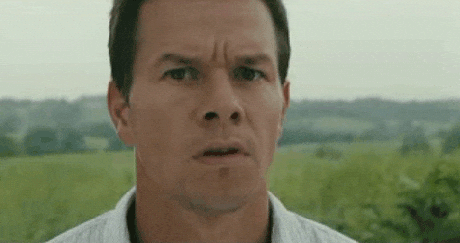 It was a change of scenery, moderately chilly, and I couldn't really tell the vibe of the city yet as I was still half asleep in the car ride during our arrival. All I could make out was the mountains that gleamed under the moonlight and the few palm trees that greeted me with a steady sway. sweet.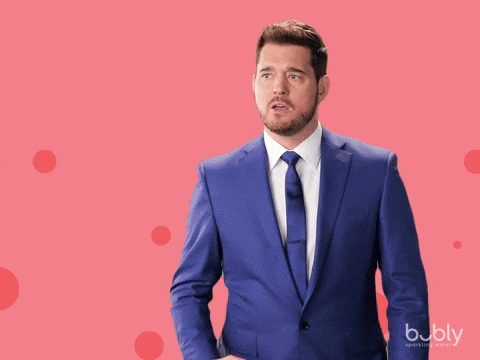 FEW MONTHS IN…
Fast forward to a couple months in, I was in love. Found in the foothills of the San Gabriel Mountains in the San Gabriel Valley of L.A. county is Monrovia (named after the founder, William Monroe). A 30 minute (really it depends on the traffic) drive to the City of Angels, about 20 miles. Pinpointing it, even more, just 10 miles from Monrovia, you'll hit Pasadena, and 14 miles from Monrovia is the N.A.S.A's Jet Propulsion Laboratory (PRETTY COOL RIGHT). There's just so much more fascinating things about this place from filmed tv shows and movies to a library room with ancient books (okay, okay not really ancient but more like old, ooold, oollld books- you get the point) that will blow your mind. Let's dive right into it. 
HISTORICAL STUFFIES
The perimeter that I'm going to be focusing on today, however, will be Old Town Monrovia. What is that? You may be wondering, I shall get into detail right now, don't worry. Okay, so, Old Town Monrovia is considered the heart of the city. All along the street, you'll find buildings rich with history. Just a heads up, Monrovians take their building and history preservation quite seriously. That is why you may notice that there are quite a few landmarks, buildings, and even homes (very victorian style btw) that truly show the outstanding style of architecture tied in with the legacy and past of Monrovia. While the outside of the buildings is old-style, you walk right in and you get the modern-day style back, a perfect blend.
art, Art, ART
Aside from the aesthetic brick buildings and quaint historical landmarks, Monrovia is filled with art- EVERYWHERE. This is all thanks to the Art in Public Places Committee and Art in Public Places program. Take a stroll around Old Town and you'll find art on the floor, walls, meter blocks, and even trash cans. Murals of wings, airplanes, poetry written on the floor, beautiful designed doors and gates, and so much more. Here's some of the art they have around:
Mark Twain (location: library)

Red Box Car (location: paragon)
Library Mural (location: library)
SAMSON THE HOT TUB BEAR
This is something I couldn't leave out. You take a walk around and I bet you that you'll bump into a painted bear statue whether it be in the library, chilling like a tourist, or at the park. Might as well get acquainted with him. Who is this dude anyway? First off, it's a bear- get it right, and second off his name is Samson the Bear. Let me tell you the scoop. It was around the 1990s when this particular 500 pound California black bear found it's way to Monrovia. He often made trips up and down the foothills, contemplating life, treating himself to some food from fruit trees and trash cans. Word spread about this bear and his adventures as he often was found chilling in hot tubs. However, in 1994, Samson fell ill and was going to be euthanized, news spread quickly, and Samson was saved. Together, Monrovians, the Orange County Zoo, and the San Gabriel Valley raised $125,000, which went into construction for the beloved Samson's habitat, which fed him greatly and even provided him a pool! Samson is pretty special, you see. 
Filming in progress
guys. GUYS!! Monrovia has had some amount of movies filmed there. I've had my fair share of seeing films being filmed at Old Town itself! I found it particularly entertaining when they switched out signs of restaurants and all to suit the need of the film. And, during times when the background people were needed to act as casual as possible (which I witnessed, by the way, very cool), I swiftly breezed by the professional-looking dudes in suits who seemed like they missed their much-needed cup of coffee and tapped their pen on what looked like an important binder thing quite a few times.
Okay, first let's start at Monrovia High School where A Cinderella Story was filmed. In my opinion, a classic. I did go to school there for about a year and a half and knowing that Austin Ames has walked in the school hall that I walked in is a dream come true (I'm overreacting here, but I'm just saying that I found it pretty damn cool). Some movies that filmed in Monrovia: 
American Pie (location: 402 South Myrtle Avenue, Monrovia)
Legally Blonde (location: 625 South Myrtle Avenue, Monrovia)
Not Another Teen Movie (location: Monrovia High School)

The Lost World: Jurassic Park 

A Cinderella Story (location: Monrovia High School)
A Quiet Place (location: 304 N Canyon Blvd, Monrovia)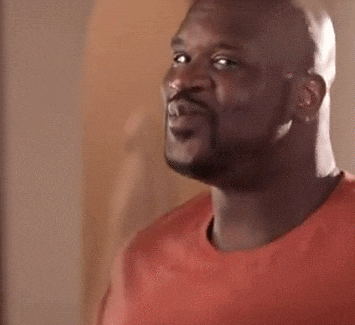 And, that's just to name a few!! Pretty cool, huh.
Monrovia Park Library
Hands down one of my favorite places. For reals. In case the name didn't entirely give out the picture, IT'S A PARK AND A LIBRARY. A big one too, might I add. Starting outside, there's enormous patches of grass, benches along the walkway that leads to this fountain, a game table, a big park at the back with swings, climb-y thing-os, a slide, and other park stuff, more benches, and picnic tables. There are a lot of events that are held in the library area, which usually have pizza served (I know because I've volunteered quite a few times during events and I have never not seen pizza served… coincidence? I THINK NOT). It's a perfect place to read a good book while being out for fresh air, play some soccer, walk around, journal, and play with your dog. I'd say the best time to go and hang outside would be when it's cloudy but the sun still peeks up over the whole place while the wind sings along the breeze. perfecto.
side note: there was a time I was "throwing" a football in front of the library (if you can even call it a throw) as I was playing with my sisters when this guy came up to us (probably in pain by seeing us countlessly struggle and fail to throw, although I'd give us points for trying) and offered to help. Apparently, he was a football coach (the luck was definitely in our favor) and saw how much we sucked (he didn't say that btw he was actually really nice about it) so he offered to help. Ten minutes later, me and my sisters were basically pros. We could literally throw the football straight to each other with our eyes closed. And, yeah that was fun, that's my lil story at the library.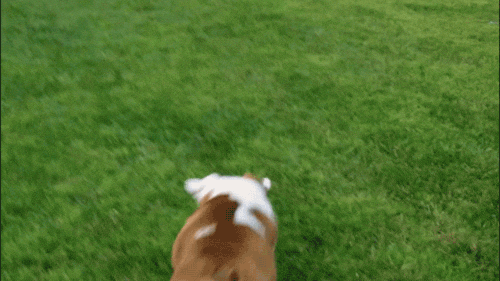 Now, on the inside is even better. When you enter, there's a little store that you'll find to your left which is called the Friend Store where you can buy books, DVDs, magazines that are pretty affordable, and, at times, excellent finds. Next, there's a room to the right which known as the community room where events are held and activities take place in. When you continue your journey inside, you'll be faced with the front desk where you can check out your books, get your library card, and more. There are two main sections: To the left, you'll see the Youth section and to your right, the Adult section. As you may have guessed, the Youth section is more of the library's bustling side where you can talk with your normal voice volume. You can also find computers, a baby area with toys and everything, and a room known as the Story Room where other events are held, too. The Adult section has a Teen section with tables to study on, computers to use, couches, and books. And, continuing on in the Adult area, this is where the study rooms you can reserve for few hours (it works as a first come first serve) are found, shelves after shelves of books on an array of topics, computers, printers, a magazines area and remember I mentioned the ancient area earlier? Actually, it's called the Heritage room, and let's just say my brain thinks that somewhere hidden might be a book on the existence of Damon Salvatore, or not, you never know.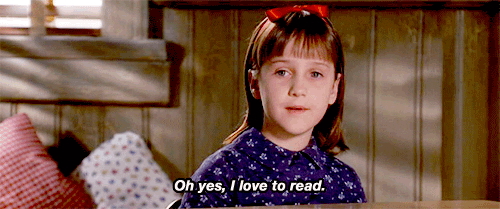 reminder: If you ever find yourself in this beautiful library, GET A LIBRARY CARD. 
There's so much more than what meets the eye and pre-covid times, the volunteering community is one fun place to be at and help.
another side note: The library park is actually located next to the community center.
Friday Night
This is probably my favorite day of the week, aside from Saturday, Sunday, and Wednesday. Friday nights are absolute the best in Old Town Monrovia. This is because of the street fair that's set up along Myrtle (they have safety precautions set it place like social distancing, etc.). A few blocks get closed off from 5 pm to 9 pm and lil vendors set up. The end is usually filled by food trucks and live music playing. There are plenty of stalls selling many different things from fresh honey to strawberries to floppy hats and shades to bubble machines and so much more. ALSO (I'm not sure if it's open yet due to Covid) they have this like area where you can go and feed and pet animals like horses, bunnies, a donkey, goats, turtles and more. I may or may not have been charged at by a llama because of the cup I had filled with its preferred food, a total misunderstanding which was worked out at the end by the way. There's even like this rock climbing area. You'd probably be surprised about how much that part of the city can change from a quiet lil area where cars just pass every now and then to a music-filled street fair with dancing and activities and all. It's truly something to see.
Hiking, walking, and all that jazz
This goes out of Old Town Monrovia radius but I've got to mention it. Parks, waterfalls, hiking trips. There are many places to go hiking and let me tell you it's absolutely amazing. Although I struggle climbing up the mountain, it's worth it. So for the hikers out there reading this or those thinking about hiking you'll find a place in Monrovia to do so.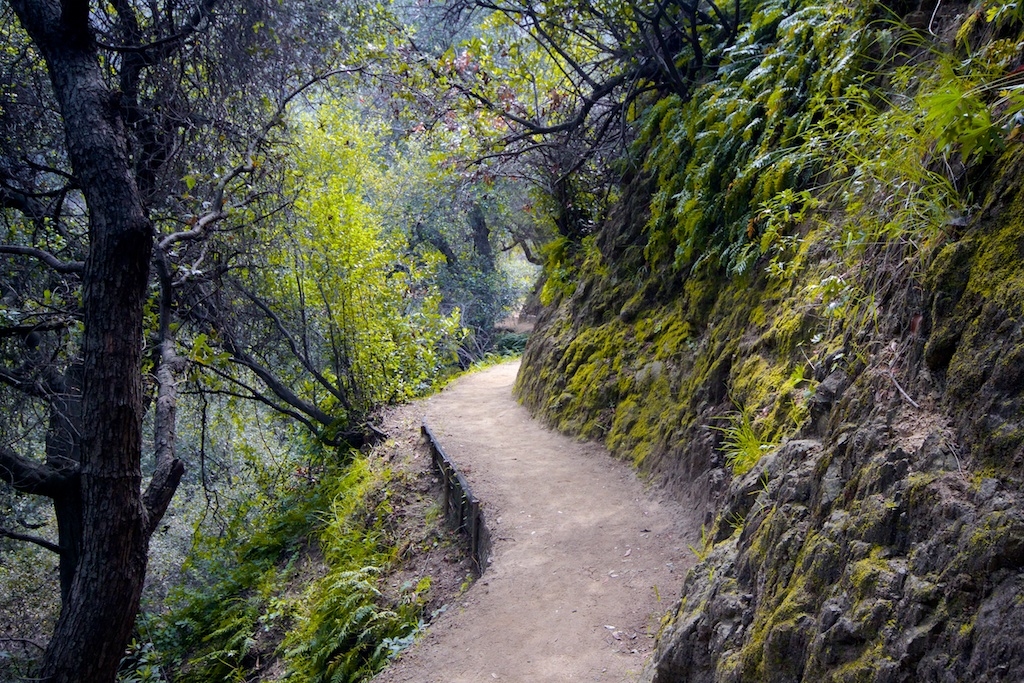 There's more. A lot more but this where I'll be stopping today. Monrovia is a charming little city. The community is absolutely great and I'm definitely going back one day to visit and eat some ice cream. Hope you found this blog to be interesting. See yah in the next one. Bye! Love you! Stay safe! Social distance!
Yours truly,
L.O.A.S.H
---
© Elizabeth Anne Villoria