Quote of

A

W

E

S

O

M

E

N

E

S

S

: "New year- a new chapter, new verse, or just the same old story? Ultimately we write it. The choice is ours." – Alex Morritt
This year flew by pretty quickly, huh. LIKE it's almost 2020. Like, 2019 is nearly done. Whhhaaatttt? Okay, this year was definitely something. It was tough, surprising, and interesting. Today's blog is comprised of a few things to do before 2020 to get it together. You need to understand that in order for 2020 to better and change from how 2019 went, you can't keep doing the same things. So, let us continue:
1: Removing Negative Talk from Our Vocabulary
What is with all this negative talk anyway? When someone makes a mistake on a test or accidentally does something, we try and cheer them up and tell them positive things. Yet, when it comes to ourselves we can get so angry. We can get so angry at the smallest mistakes that we do. It's so easy for us to look in the mirror and negatively talk ourselves down. Stop. This isn't good for you or anyone. At all. Listen here pal, I know it's a tough world out there and we make mistakes. But, the only thing to do is owning up to our mistakes and moving on. From there, that's where you learn to grow from your mistakes and improve your actions. Words are important too. Sometimes we talk to ourselves badly too often as a joke we don't even notice it. You need to catch yourself and stop the cycle.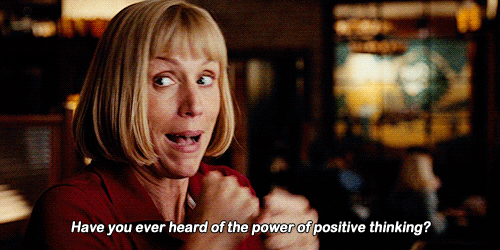 2: Leave the Toxic Relationships 
They exist. Toxic people. Toxic relationships. They zap the life out of you. They drain emotionally and nothing about brings anything good to your life. You might not even notice that you're in a relationship with a toxic friend or group. So, how do you distinguish a toxic relationship? When you are with the person, they don't bring out the best in you. Yes, there are friends who make mistakes, miss out on plans sometimes, but if it's too constant, maybe reevaluating your relationship with that person is needed. There are many signs, although sometimes subtle, when it comes to dealing with someone toxic. It might be a bit difficult but it will be best for you. Distance yourself from your toxic relationships and healing will take place. This also means online! Like, are you following anyone on Instagram (or something) and everything you see a post by a certain someone you don't feel good. ever. Unfollow them in real life and in person. Follow those who inspire you, pump you up, and make you smile. 3: Clear the Bad Vibeys 
Maybe it was a small petty fight. Maybe it was something bigger than that. Nonetheless, you stopped talking to someone because of some unresolved matter. It sucks. Maybe that person was your best friend or maybe someone you became close with. Now awkwardness takes the air as you guys make eye contact. It's the bad vibe series. You both feel the tensions, both want it to stop, but both do nothing. This is your sign, by the way, if you were looking for one. It might be a little hard, but take the first step to cease fire on the ongoing silent battle. Say sorry, or talk to the person about how you want to "clear the bad vibes" or tell them that you forgive them. This will help you enter 2020 with a clear mentality and heavyweight lifted from your shoulders.
4: Declutter, declutter, DECLUTTER
Before 2020, declutter the things in your life that no longer serve any use to you. Keep those of value, but learn to let go of that long-time shirt that you no longer use that has about three rips in it and sleeps at the bottom of your cabinet (we all have something like this lying around, right?) Decluttteeeeeerrrr. Take time out of your day, or week, and remove one thing (or more!!) to declutter your house. Your house will then be only filled with the things that bring you happiness and clarity.
5: Envision the Vision
Dudes, vision boards are way awesome. Trust me. Like they are basically magic boards or coolness. And, that's just barely describing them. I would say that I am a big believer in the power of manifestation and attraction. I've made vision boards before and I cannot tell you how amazing it was too look at them a couple years later and realize that I've accomplished or got everything I put into them. Start making your vision board: fill it up with things you want, things you want to achieve, powerful quotes, and motivation. Put it up on your wall and watch the manifestation take place.
6: Grab your tools
Tools in life will help you. I mean that's why they exist. To help you. Trust me, it'll work. To get your whole shebang together, two tools that will be extremely helpful to you is as simple as this: a notebook and a pen. Write. WRITE. Write down your schedules, notes, and deadlines. Write it down. Look at it and use it. When I started making my bullet journal, my schedule and productivity noticeably improved! You can do that too! Taking a mental note on everything you need to do doesn't work. I've tried it way too many times. So remember: write it down.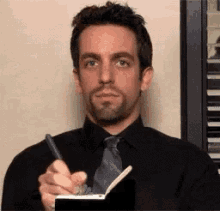 7: Mini habits to implement before 2020!
Do small things every day and eventually, the results will become so big. Small things do matter. The mini habits to start implementing:
Make your bed: First thing in the morning make your bed! I know it's such a small task we sometimes just move past it. But, do it! It gives you a sense of accomplishment in the morning, keeps your room tidy, and encourages you to keep going your day tackling more to-dos. Also, it stops you from jumping straight back to bed when you wake up! 
Night to-do lists: We may have planned things throughout the day that we may have forgotten or decided to do another time. Before you sleep, make sure you have a to-do list beside your bed. Any things that you weren't able to accomplish or things that pop in your head that you want to do —> write it down.
Always set aside time for "me" time: You are important. Yes, you are. YOU ARE. So, make sure that in your day and week you always set aside time to take care of yourself. Meditate, listen to music, or do something that you love for your "me" time. Take care of yourself. You need time to recharge. 
Dress for action: When you wake up, make your bed, hydrate, the next thing to do is dress up and prepare yourself for the day. If you stay in your pajamas the whole day, your brain can't tell the difference between what mode they should be in. Sleeping mode? Or working boss mode? When you prepare for the day and dress up like it, your brain helps you to go into boss mode.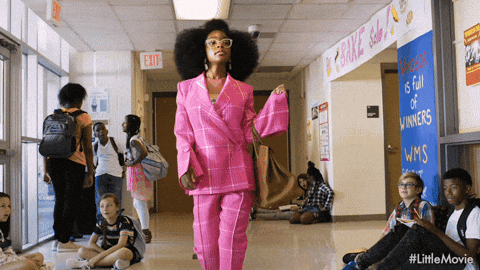 8: Start (like literally) Right Now
There is no "perfect time". It just doesn't exist. Whether it's Monday or the start of the month, the best time to start is now. NOW. You know what's so awesome about starting now? It's a head start before 2020. Yup, a head start. Remember that nothing changes overnight and the process for what you want takes time. Starting working out now, start organizing now, start NOW.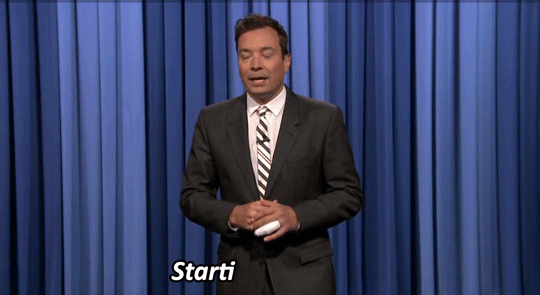 Thank you for reading peoples! It means so much to me 🙂 I hope that the rest of 2019 turns out awesome. Remember: 2020 is YOUR YEAR. 
Yours truly,
L.O.A.S.H
---
© Elizabeth Anne Villoria