Okay, I turned 17 about 4 months ago. But, that's not the point. And, as much as it would have satisfied my odd need to post this on my birthday for alignment and timing type purposes, we're just going to have to deal with this. So, OnWaRDs with this blog shall we. Yes, we shall.
Lesson 1: don't stop when you stopped
To clear it up a bit, it's kind of like saying don't fail twice. An example would be if you set a goal to do a certain amount of pushups for a week and you missed one day (let's say even the first day) don't, do not miss a second day. Sometimes when we missed a scheduled task or goal, we drop the whole thing. However, it's normal to miss that first day, it happens, it's okay, remember that. Stand right back up and push yourself to keep going. Don't stop.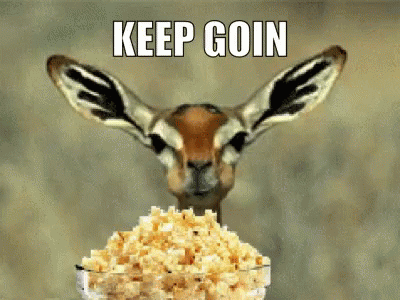 Lesson 2: daily affirmations all the way
I joked around a lot about myself. Deep down, I knew that it was hurting me but I tend to cover that up with laughing. I had a long list of negative self-talk that I picked at on the daily without really recognizing it. However, I started being more aware of it and realized that my words were harming me the most. And, I decided that the only words that I was going to say are going to be positive. That, I was going to speak only good. Sooo, I made a list of daily affirmations. I would say it when I woke up, just randomly during the day, and at least five things before I slept. I truly found it to change my day (of course, in a better way- ha that rhymed).
Lesson 3: chill, homie
When the days feel like it just keeps repeating and you feel exhausted in your soul, take a breath. Sometimes we just go through the motions and push ourselves to the point where you're awake and doing things but the reality is that you're too tired to really enjoy the moments. So, I found that you really gotta push the chill button for yourself, close your eyes, take a few deeps breaths, relax your shoulders and your face, and even SLEEP. 
Lesson 4: when I'm 80…
I want to look back on my life one day and be proud of the things that I did, the chances I took, the adventures I went on. There are things that I want to do but I get held back by all these thoughts on what would Sheryl think. I don't really know a Sheryl, but I'm speaking hypothetically here. Sheryl, in this case, represents those people who're opinions matter to you but shouldn't. I catch myself getting all tense upon whether or not so-and-so would judge what I do or if they liked a project I'm working on. Then, I think: "why do I even care?". If you know that your intentions are good and you are reaching your goal and working on it, other people's opinions shouldn't matter, they don't. Truthfully, I do have a few people I look up to and their opinions mean the most to me. It's a very small list composed of my mom, dad, siblings, and my best friend. The reason I chose this list is that I know IN MY HEART that these amazing hoomans want the best for me in life and their intentions in the words they give me are always for good reason. But, aside from them, I try not to let whatever else someone might think of me get in my way to reach my dream. Another thing I think of is when I'm 80. What does it mean? Well, it so happens that when I was whipping up some pancakes one day, I realized when I turn 80, I'm probably not going to care about that time I decided to text a guy or post a youtube video of me singing as my voice cracks. It's all part of life's big adventure and these will all be moments one day. I might be red as a tomato because of some embarrassing lil moment but I calm down thinking about "when I'm 80" or even just thinking about how in a couple of hours I'm probably just going to be laughing about it. 
Lesson 5: not an option
One plus one does not equal 2 or 3 or 4 or whatever else number. You are not an option. You deserve so much better. Understanding your worth and walking away from a relationship that treats you like an option can be hard but way worth it. You are the only choice BABY. 
Lesson 6: be honest
I've gotten into situations and things that I didn't really want to do just because I was afraid of being honest and scared of hurting someone by saying no. But being honest it probably the bestest thing for you to do. It might come out as too straightforward or rude but it's really not. Say you mean and mean what you say. If you're talking to a boy and you don't like him that way and you know he likes you, be honest. Say you don't like him that way. You don't need to say it meanly or anything but just say it. 
Lesson 7: rejection = good thing
Okay, fine, rejection also = ouch. There are times in life when you will be rejected. Whether it be after gathering your confidence and asking someone out or sending your write-up to be published, you will experience rejection. But, it's part of the process. It will help you to grow and you'll find better opportunities. And, for that person who doesn't like you that way, it will also save you the time and energy you might have put if the person didn't tell you that they don't feel the same. If J.K. Rowling stopped trying after her 12th rejection for her book, we wouldn't have our harry potter world today. Walt Disney was turned down 302 times and because he didn't give up, he's a legend. After 1009 rejections, Colonel Sanders still kept going, and now 23,000 KFC outlets found in 140 countries. So, keep your head up you Queeeen or Kiinng.
Lesson 8: brownies and cookies
Yeah, I said it, brownies and cookies. If you're like me, you love brownies and cookies (and all dessert if we're getting on this topic). However, I can't really tell you which one I like most because they're two different things. Where am I getting at? Comparison is out of the subject. It's easy to look at someone's Instagram picture or something and start comparing yourself to them. BUT DONT. Two people are two DIFFERENT people, you can't compare them. 
Lesson 9: say thank you 
When I wake up, I say thank you. When my sister makes me scrambled egg, I say thank you. When my mom shows me ideas on what to write about, I say thank you. Before I sleep I list at least ten things in my head that happened in the day that I'm grateful for. This has draaamaaatically (notice the emphasis on dramatic) helped me to develop a more mindset and improve my well-being.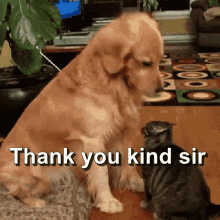 Lesson 10: small actions aren't small
The small things that you do matter. On your journey to self-love and improvement, every little change goes a long way. Doing one push-up more and waking up one hour earlier makes a difference. It goes a long way.

Lesson 11: stand tall and shout
Even if you're small (like me), stand tall homie. This goes for what you believe in. Stand up for what you know is right. Don't let people silence you or your ideas. Keep your chin up and shout (you don't really need to shout but if you want to DO THAT TOO) and keep fighting. If we do this together, our collective actions and voices will be heard and changes will take place. 
Lesson 12: the competition is the mirror
I realized that what I do, I do for myself. Life isn't a competition for who can look best in that bikini or who can be the most successful of all time. The only competition is between you and YOU. That wasn't a typo. It's about being better than you were yesterday. Small changes, improving, and keep on going.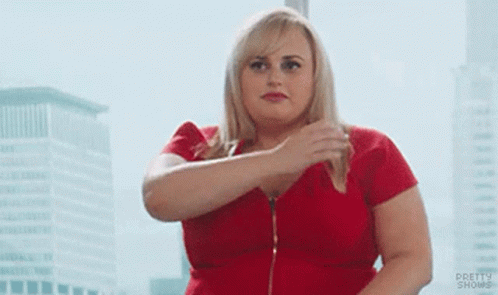 Lesson 13: stop holding on
You know who those people are in your life that is toxic for you but you somehow keep holding on. It's time to let go. Those people who are holding you back and having this negative effect on your life. Or, maybe it's someone you had in your life that you used to always be close to and it used to be so perfect and now it's like they're trying to avoid you. I know how that feels, and it absolutely sucks. But, there are times in life where it will hurt more to hold on than to let go.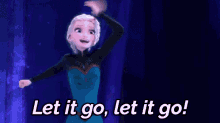 Lesson 14: dance and vibe *important
just dance. just vibe. Maybe it's just bopping your head to your favorite song or having a full-on dance party with your PJs at 4 am with your cat. Just do it.
Lesson 15: unfollow and follow
Is it just me or does the word follow look kind of weird? Hm, okay, anyway, not the point. Unfollow people or things that bring negativity to your life. Online and offline (aka in person). You don't owe anyone an explanation. Then follow those that inspire you. Follow things that bring you happiness, laughter, and joy when you see it. If you have Instagram or any other social, follow pages or people that lift you up by their words or what they show. I went on my socials and went on unfollowing people who I didn't really have good vibes with because of something they did and it honestly made a difference. Um, just like probably don't follow (like follow follow) someone in person randomly because that'll be weird. 

Lesson 16: read desiderata 
just read it.
And, if you can, learn it by heart.

Lesson 17: give it a chance, right side up and upside down
What I learned from this lesson is to give things and people a chance. Whether it's hearing a negative subjective description from someone about a certain someone or having a bad first impression. I believe that's it's important to give someone a chance, the benefit of the doubt. To step back and look at the situation in a different way. Right side up, and upside down.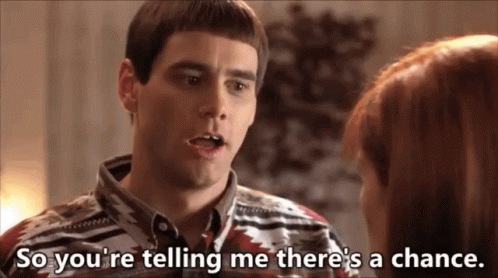 a reminder:
HELLO, you beautiful human being. I'm proud of you and I appreciate you. You're a baddie and you're awesome (you better go to the mirror and tell that to yourself). Also, please don't forget to wash your hands and social distance and hydrate!!! Okay, till my next blog, bye, love you! 
❤