Quote of

A

W

E

S

O

M

E

N

E

S

S

: "Drink warm water with lemon first thing in the morning. It's a good way to detox and alkalize your body." – Valentina Zelyaeva 
Lemon oil is an uplifting and energizing essential oil. The benefits of Lemon Essential Oil would include: mood booster, skin care, refreshing scent, and so much more. Today, I shall share you the secret to starting off your morning with a refreshing & awesome start. Ready? Yeah, so am I.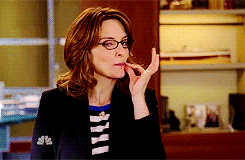 Here we go!
Secret Ingredients (shhhh) you need to collect:
Grab your pitcher or glass of water and put 1-2 drops of lemon in it. Mix it in and enjoy! Drinking a tall glass of water when you wake up and before you sleep is a good habit to add to your schedule, the lemon just makes it more magical and beneficial for you. You can get lemon oil here.
Before you go: there is an amazing book that you can buy called "I Am Fabulous" which have the "blends for emotional well-being" and I believe is a great investment for yourself. 
~ choose joy, smile 🙂 ~
Yours truly,
L.O.A.S.H
---
© Elizabeth Anne Villoria