Quote of t

r

u

t

h

: "I can make the best French toast" – Peter Otoole
Bread is amazing.
To be completely honest with you I LOVE bread.
Bread. Is. Great.
Have I ever mentioned how much I love it? Well, if I haven't yet, I LOVE BREAD!
Now it's not just bread we're talking about here, we're about to transform it into the most (MOST) yummy breakfast food ever, FRENCH TOAST.
IM EXCITED, YOU BETTER BE TOO.
Okay, okay let's begin.
*DRUMROOOOOLLLLLLLLL*
Time to gather the ingredients:
Bread || around 8 slices

Eggs || 2 eggs

Milk || 1 cup

Sugar || 1 tablespoon

Vanilla Extract || 1 teaspoon

Ground Cinnamon || 1 teaspoon

Salt || a pinch

Butter 
You done scavenging around your kitchen for the materials? Great, let's continue on with this journey.
STEP 1:
Mix your eggs, milk, sugar, vanilla extract, ground cinnamon, and salt together.
Tip #1: It's best if you make this mixture on a flat surface bowl like a baking dish or some pie plate. It will make your life easier. But, if you don't have any, a bowl will do just fine!
STEP 2:
Dip your bread in your mixture!
Tip #1: Do both sides of the bread so that it soaks the magic sauce properly and evenly
Tip #2: REMEMBER you are only dipping the bread into your sauce, keeping it too long might affect the cooking time 
STEP 3:
Heat up your pan, place your butter, and then start cooking! Cook on medium heat until you see that it's golden brown on each side (this usually happens in 2-3 minutes).
Mmmm you smell that? Amazing, huh.
Tip #1: When you're done cooking serve it ASAP, it tastes best warm 🙂
And, there you go! We are done with the French Toast!!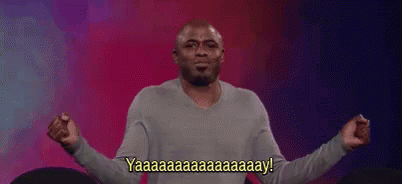 Hope you enjoy this! Also, here's the best part, you don't have to just eat this for breakfast, cook it any time of the day. 
stay grateful ❤ 
Yours truly,
L.O.A.S.H
---
© Elizabeth Anne Villoria